Treat Sleep Apnea without a Mask
Century ENT is proud to offer Inspire therapy, a new treatment option for patients with obstructive sleep apnea. This innovative solution can offer relief to sleep apnea sufferers who cannot tolerate CPAP.
Inspire is the only FDA approved obstructive sleep apnea treatment that works inside your body to treat the root cause of sleep apnea. It's a small device placed during a same-day, outpatient procedure.
How It Works
Inspire delivers mild stimulation to key airway muscles, allowing the airway to open during sleep. You simply turn Inspire on with a handheld remote before bed. Throughout the night, the device continually monitors your breathing patterns, issuing stimulation as needed. When you wake up, you use the remote to turn off the therapy.
Additionally, you can use the remote to pause therapy during the night if needed and increase/decrease therapy settings.
Inspire Therapy Might be Right for You
You may be a candidate for Inspire if:
You have moderate to severe obstructive sleep apnea.
You are unable to use or get consistent benefit of CPAP.
You are not significantly obese.
You are over the age of 18.
Your doctor will also evaluate your overall health status and perform a physical examination of your airway to determine if Inspire therapy might be a suitable alternative for you.
What Inspire Users Say
Dr. Muhamad Amine
Dr. Amine is a board certified, fellowship trained otolaryngologist. He was born and raised in the southwest suburbs of Chicago. He originally attended Loyola University where he graduated with honors in an accelerated program earning a bachelors and masters degree in computer science. His love for medicine and helping others ultimately led him to medical school. He completed his training at the Stritch School of Medicine at Loyola University in Maywood and went on to complete an advanced fellowship in rhinology and endoscopic skull base surgery in New York at Cornell University. He continues to branch out looking for cutting edge solutions for complex as well as common problems which is what led him to embrace Inspire. He believes Inspire is a game changer for patients with sleep apnea because it gets to the root of the problem. He strives to understand patients' needs in order to provide the best care possible using the latest technology with the finest technique.
Dr. Nirav Thakkar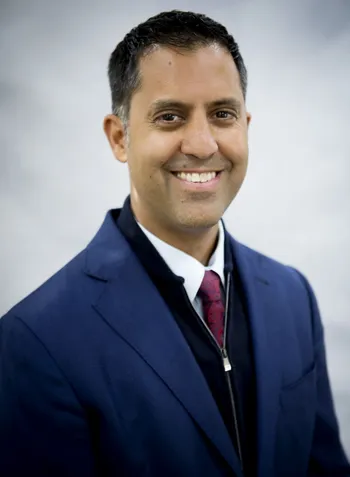 Dr. Thakkar is a board certified, fellowship trained, otolaryngologist. He was born and raised in the northwest suburbs of Chicago. He earned a bachelor's degree in Electrical Engineering from the University of Illinois at Urbana-Champaign. He worked in consulting at Accenture before entering medical school to earn his medical degree and complete an Ear, Nose, and Throat residency at the University of Illinois.
He has been caring for adult otolaryngology patients since joining Century ENT. He believes Inspire is a revolutionary treatment for Obstructive Sleep Apnea in patients that do not tolerate a CPAP machine. It is the only dynamic treatment that relieves airway obstruction during inspiration, and relaxes with expiration while asleep.
Getting Started
To learn more about Inspire therapy and see if it might be right for you call our office at (708) 460-0007. Our staff will be happy to schedule an appointment for you.
Call us to learn more - (708) 460-0007