Century ENT has been providing comprehensive audiologic services since 1977.
Our full service Oak Lawn hearing location features a full time Doctoral trained audiologist: Dr. Elizabeth Hughes. Dr. Hughes offers audiology testing services, as well as hearing aid consultation & fitting services designed to improve your hearing & lifestyle. Working in conjunction with Century's 8 board certified fellowship trained ENT's, we're able to offer comprehensive and tailored solutions to your hearing problems.
The Audiology team works jointly with the ear physicians to evaluate and treat adults and children with hearing disorders. Hearing loss that cannot be remediated with medicine or surgery are referred to Audiology for amplification and rehabilitation. The Audiologists provide an array of services:
Comprehensive hearing testing
Fitting and dispensing of cutting-edge hearing aid technology and rehabilitation
Programming of BAHA (bone anchored hearing aids)
Tinnitus (ringing and head noise) remediation via hearing aid technology
Assistive listening devices (ALDs)
Musician ear protection and noise protection
Some patients may be candidates for surgical hearing rehabilitation. Our audiologists work closely with our fellowship trained neurotologist, Dr. Jeffrey Singh to restore hearing even in the setting of profound hearing loss. Call for a consultation to learn more about:
Cochlear Implants
Bone Anchored Hearing Aids
Please schedule an appointment by calling (708) 765-EARS (708) 765-3277.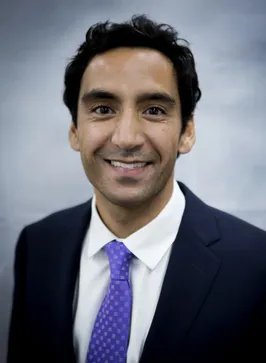 Jeffrey M Singh, D.O.
Orland Park, IL ENT Doctor
Century Ear, Nose and Throat, Head and Neck Surgery